Decorating your embroidery hoop with washi tape is a beautiful solution when you want a stunning and creative finish for your cross stitch project, but you're low on time and funds.
Watch the video below for a quick demonstration and read on for details.
Quick Links to Information in this Post
Tools and Materials for Washi Tape Embroidery Hoop Finish
VIEW MY AMAZON SHOPPING LIST OF TOOLS AND MATERIALS NEEDED TO COMPLETE THIS PROJECT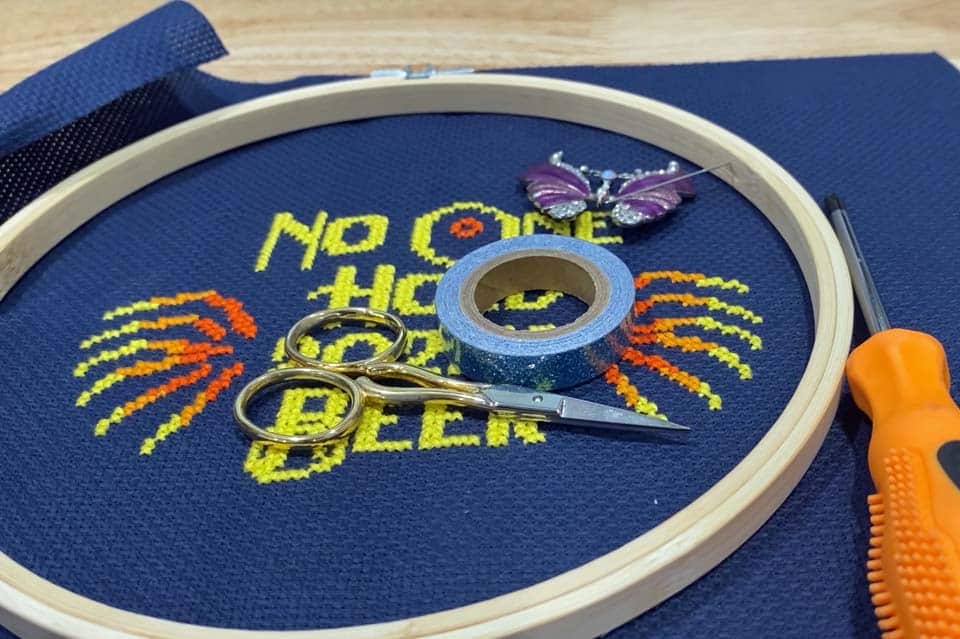 Step 1: Preparing the Washi Tape
Open up your washi tape and find the end. Use washi tape that has a backing. This will help you handle the tape without touching the sticky part and making it less sticky.
Step 2: Open Embroidery Hoop
If you haven't already, separate the inner and outer pieces of your embroidery hoop. Set aside the inner piece. We will be decorating the outer piece only.
Step 3: The First Loop Around the Hoop
Gently peel away some of the backing off the end of your washi tape. Place the end of the tape at the end of the underside of the outer piece of your embroidery hoop. When starting to wrap the washi tape around your embroidery hoop, go straight around the hoop once so that the washi tape comes back around to where you started and sticks to itself.